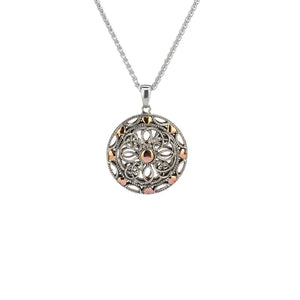 A rose blooming under the silver light of the moon. Let it remind you that the strength in your heart and the power of your intuition will guide you towards light in the darkness.
Materials: Sterling Silver and 10k Rose Gold
This pendant comes on a light Spiga style chain.
Dimensions (width x height): 3/4" x 1"
Height is measured from the top of the bale to the bottom of the pendant.
By Keith Jack