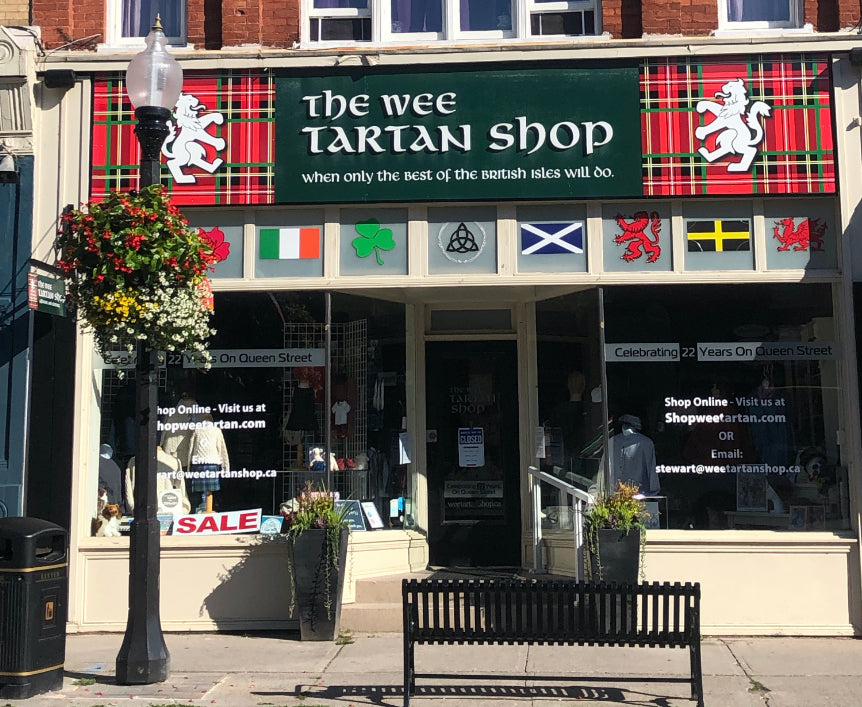 Shop Online
Wee Tartan Shop opened in 1999 and has been a local favourite since opening.
Stewart Bennett, the proprietor, truly loves his Scotland and it shows in the selection and the quality of products on sale in the shop. And there's always something special going on in the store.
From Scottish clans, to Irish county items and of course Guinness products, to Welsh Family name products to England and the one and only Coronation Street products...you'll find all of these items in the shop and more.
Stewart is an expert on Scottish and Irish wedding traditions. From rings, to gifts, to outfitting both the bride and groom in traditional clothing and even helping you arrange a Scottish theme with your banquet hall, right down to the piper. No detail is overlooked.
And if you're attending a Scottish event and need to look the part, you can rent your entire outfit at The Wee Tartan Shop - there's even a video to help you put everything on in the right order when you're getting dressed.
But Stewart isn't just a proprietor, he knows his Scottish history. and organizes trips and tours to Britain. He's also a key member of a Scottish singing group called Claidhmor and is a well-known entertainer. And he's a Scottish Country Dancer.
Take a moment to visit our store through on our online photo gallery.