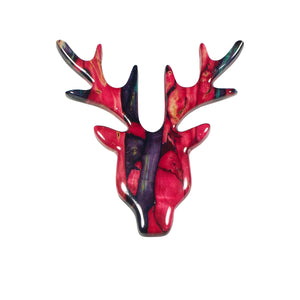 The dyed heather stems are compressed into a block. The block end is a section cut from the top of the heather block.
The unique and beautiful heather grain makes this a great and unusual Scottish gift.
Heathergems are uniquely Scottish and a beautiful reminder of our landscape. Due to the nature of the process, no two Heathergems are the same making it a very individual, personal gift. Supplied in a gift box with story card.
Handcrafted in Scotland.
Dimensions: Approx 50mm x 42mm.
Product code: HB21