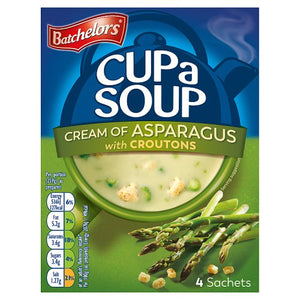 Batchelors Cup a Soup Asparagus is a rich and creamy soup, perfect if you don't have much time for lunch.
Simply enter the sachet's contents into a mug and add hot water.
The distinctive asparagus flavour creates an enticing aroma, one which no one in your family will be able to resist!