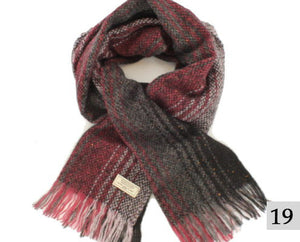 The Islander Scarf is a voluminous scarf made from a soft and cosy blend of Alpaca, Merino wool and Viscose. Polyamide has also been added to the fabric, for extra durability and a lightweight feel.
50% Alpaca, 10% Merino Wool, 32% Viscose, 8% Polyamide. Length: 85" x Width 13" + 2" fringes. Care: Dry Clean Only.
Made in Ireland by Mucros Weavers.